Community Navigator Program at Central Berkshire Habitat for Humanity
We all need a Tonya 
A local veteran's wallet and phone were found abandoned near a construction job site. When a community member went to return the items to the listed home address, they observed that the veteran was clearly experiencing elder abuse.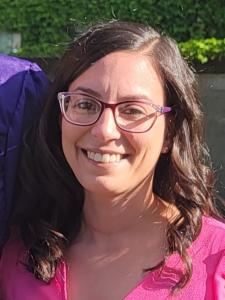 The situation was sadly confirmed by the neighbors — they had been suspicious for a while about the safety of the home for the veteran, but they were not sure what they could do or who they could turn to. The neighbor and a community member decided to call the police that day.
The police assessed the situation and quickly worked to get a trespass order issued to remove the abuser from the home. Then they reached out to Central Berkshire Habitat for Humanity's Community Navigator Program to request support for the elderly veteran. He was now alone and had health problems, and also needed a lawyer and a plan for his future safety and well-being.
Tonya, a Lead Community Navigator, was assigned to the case and jumped right in — joining the police when they assisted the veteran to return home. There she discovered that the veteran had a series of complicated interventions that were needed, but she was more than ready to assist.
Together they navigated housing court, multiple police reports, calls with an attorney, contact with the mortgage company and other utilities, and multiple doctor visits. After many months together, Tonya finally helped arrange the veteran's safe departure to Arizona, where he would move permanently to receive care and support from his family.
The residents of the neighborhood have applauded the work of the navigator, Tonya. "As residents we had so little resources to help. But when Tonya came and helped take control of a horrible situation, we began to have hope. Every neighborhood needs a Tonya."
Berkshire United Way supports the  Community Navigator Program annually from your donations. This program has proven to be an invaluable resource for our neighbors in need. More than 2,000 residents have been connected to resources that improve their life, including unemployment assistance, housing and rent subsidies, fuel and utilities assistance, legal services, food services, elder and child services, disability assistance, and more.
Every single individual the Community Navigators work with has a unique situation, and the key to success for the program is the personal care provided.
As the veteran's neighbors said, "We all need a Tonya..."