211 is powered by real people – trained specialists who work to identify and address the root causes of a client's problem. That means from the first hello, someone in crisis is reaching a real person who can provide a connection to help.
Berkshire United Way, along with local United Ways across Massachusetts, support Mass 211, an easy to remember telephone number that connects callers across the Commonwealth to information about critical health and human services available in their community. It serves as a resource for finding government benefits and services, nonprofit organizations, support groups, volunteer opportunities, donation programs, and other local resources.
From January to December 2021, Mass211 fielded a total of 4,347 requests from Berkshire County residents. See requests by category below.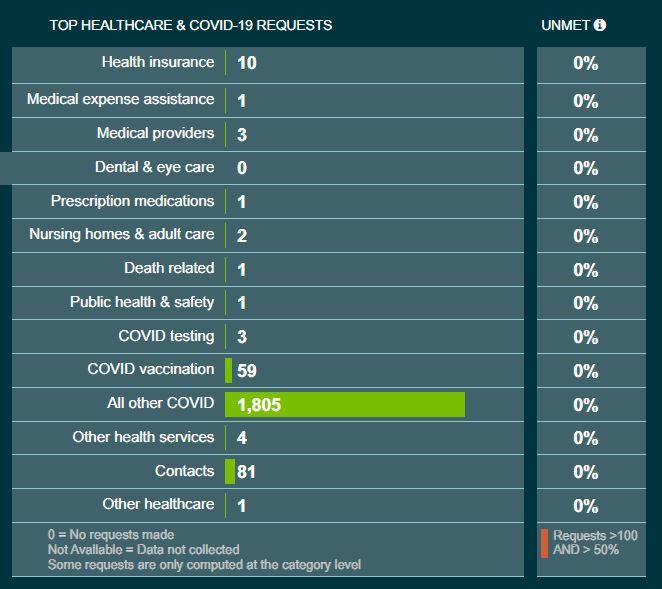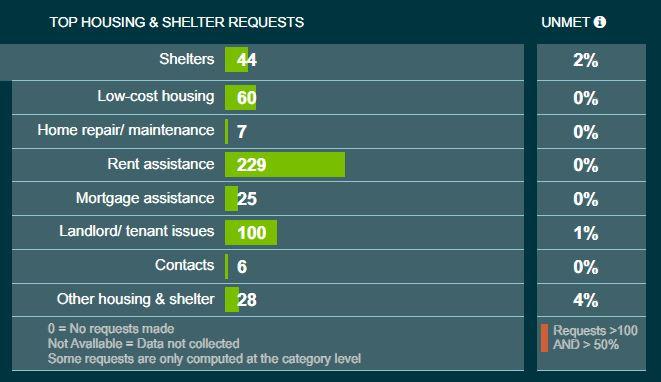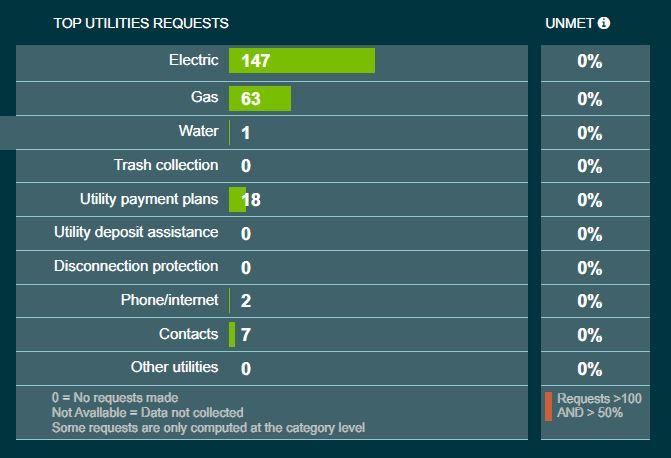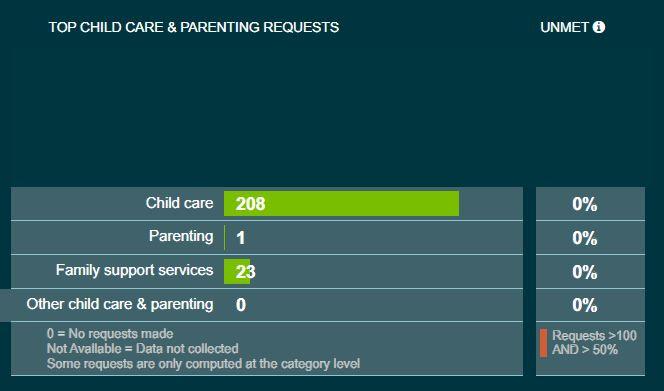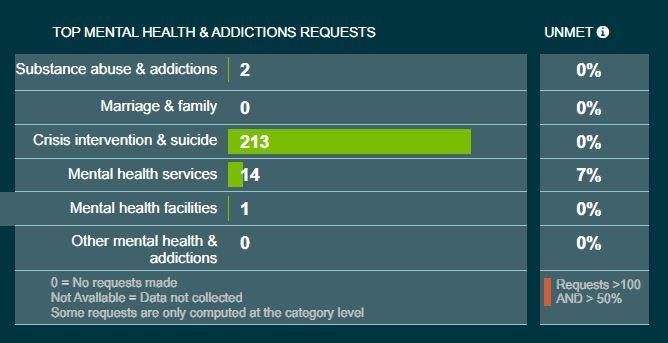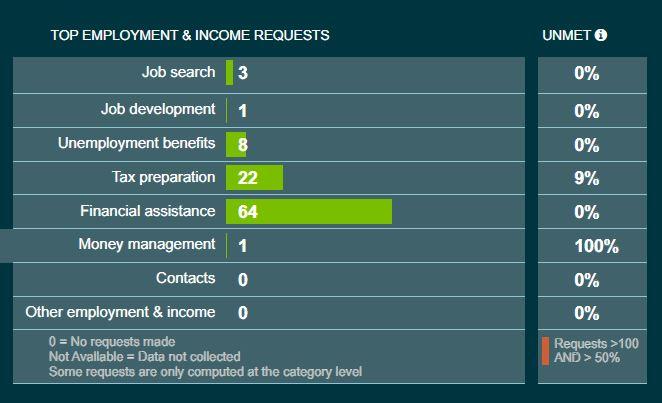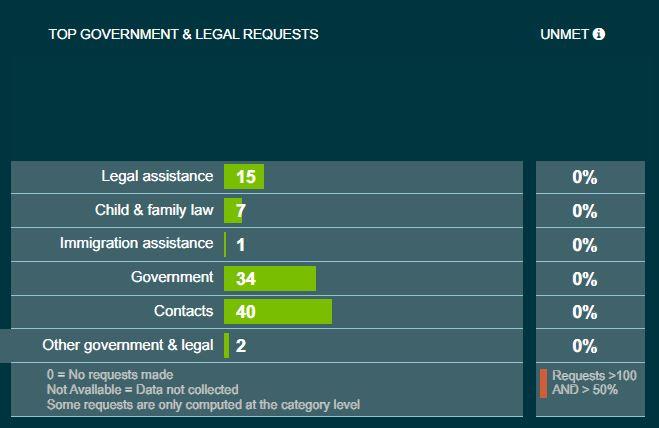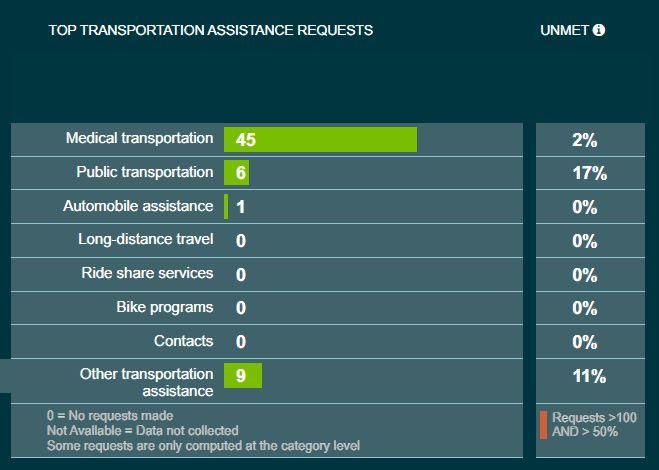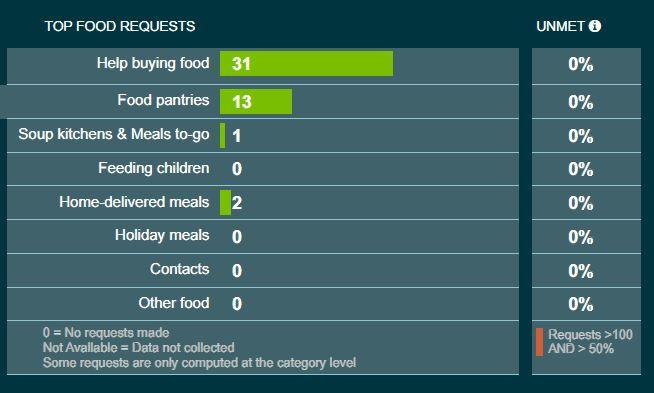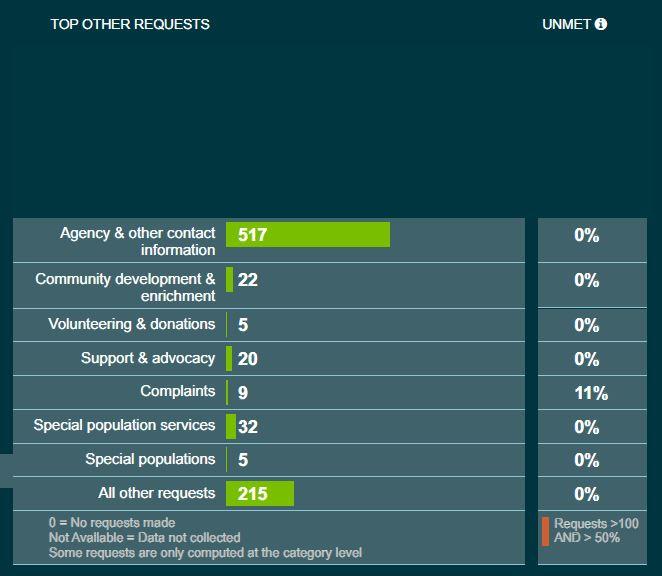 Disaster • 8
5  Disaster food relief

1  Housing/Shelter

1  Contacts

1  Other disaster
Clothing & Houshold • 7
3  Appliances

3  Home furnishings

1  Clothing
Education • 4
2  Early childhood education

2  Other education providers
The service is available 24 hours a day, 7 days a week. 
Mass 211 responds immediately during times of crisis, to field calls regarding the crisis and to direct callers to services most appropriate for their needs. If you are unable to reach 2-1-1 due to your telephone or cell phone carrier, a toll-free number is available 1-877-211-MASS (6277).
Dial 2-1-1
Call2Talk is a mental health, emotional support, and suicide prevention program run by Mass211. It operates 24/7 and provides confidential, compassionate listening to assist people – including those who may be despondent or considering suicide – during stressful times. Call2Talk is a National Suicide Prevention Lifeline Crisis Center and partners with Crisis Text Line to respond to people by text.
Call 413-505-5111 or text C2T to 741741
February 11 is 211 Day!
The National 211 Day is a day to celebrate the more than 200 call centers across the United States and Canada, and especially the individuals behind the life-enhancing services of these 211 call centers.
Did you know:
In 2021, call specialists at 211 made 27.8 million connections to critical resources for people.

The average number of calls per day rose as high as 54,000.

32 states promoted 211 as the number to call for COVID-19 help and questions.
Mass211 celebrated 211 Day with a Facebook Live event on Friday, February 11. Link to event below.
Massachusetts Lt. Governor Karyn Polito joined a host of officials to help highlight the critical work of Mass211 Information & Referral Specialists, who have answered more than 1 million pandemic-related calls.