Berkshire United Way is pleased to welcome Emily Daunis to the team as director of development.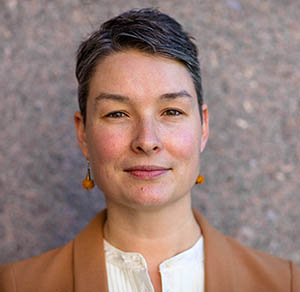 Emily has more than a decade of experience in all aspects of fundraising and development across the nonprofit sector, including museums, the performing arts, education, and healthcare organizations throughout the Northeast. Over the course of her career she has led major gift initiatives, directed special events and galas, developed membership programs and created successful annual appeal solicitations.
She most recently served as director of patron programs and donor engagement at the Clark Art Institute, where she managed the cultivation and stewardship of high-level donors and special events. 
"I welcome the opportunity to collaborate with Berkshire United Way's staff and dynamic board of directors. Supporting our community is personally important to me and Berkshire United Way provides outsized assistance for local nonprofits," said Emily. "It is exciting to devote this next step of my career to increasing philanthropic engagement for such an impactful organization." 
Emily has demonstrated effective leadership and strategic planning in prior roles, as well as helping organizations achieve and exceed fundraising goals. As senior manager of membership and special events at the Massachusetts Museum of Contemporary Art in North Adams, she led the team in raising $3.5 million out of $5 million annual fundraising revenue and helped close out a $100 million campaign to build endowment support.
A native of Massachusetts, she graduated from Lesley University with a Bachelor of Fine Arts and received a certificate in nonprofit management from the Massachusetts College of Liberal Arts. She settled in North Adams five years ago with her husband and three children. In 2020, she was elected to serve on the school committee for North Adams Public Schools and also serves on the city's Community and Economic Development Advisory Board.
"I'm thrilled to welcome Emily to the Berkshire United Way team," said BUW President and CEO Tom Bernard. "She is a consummate development professional with a track record of growing support and engaging donors. I know she will be a fantastic advocate and partner to organizations BUW supports and collaborates with in our shared mission to build a stronger, more resilient, more equitable community across Berkshire County."
Emily can be reached at eduanis@berkshireunitedway.org or 413-442-6948.