April is National Volunteer Month!
Berkshire United Way and Northern Berkshire United Way partnered with nonprofits across Berkshire County to bring you:

To learn more or for help with the Volunteer Center, email Brenda Petell, 
Director of Volunteer Engagement, or call 413-442-6948 ext. 15.
2021 Signature Events
Anytime
Repair and paint or restock Book Houses. To learn how, contact Brenda Petell at bpetell@berkshireunitedway.org.
Thank you to anyone who had donated books and to volunteers who have restocked Book Houses this month.
Join Clean Up Crew 413 (a local grassroots organization) in cleaning up Pittsfield parks. See their monthly schedule on Instagram @cleanupcrew413.
Thank you to UNICO of Pittsfield for cleaning up Conte Community School (see photos on our Facebook and Instagram pages) and to all the volunteers who spruced up Downtown Adams on April 10 (see photos on Northern Berkshire United Way's Facebook page).
Thank you to volunteers who helped Berkshire Natural Resources Council clean up the trail at Alford Springs on April 24 in honor of Virginia "Ginger" Smith and to volunteers with Construct Inc. who cleaned up roads in South County on April 25.
Thank you to Matthew Martin and The Outreach Program, and the more than 100 volunteers who made the food assembly event at St. Mary's School in Lee such a success. This included those who set up the gym on April 16, assembled 40,000 food packets on April 17, and delivered to food pantries and seniors on April 19.
In addition to many individuals from the community, several organizations were represented: 18 Degrees, Rotary Club of Pittsfield, Kiwanis Club of Pittsfield, UNICO, Lee Food Pantry, Town of Lee, Pittsfield High School, Lee Greener Gateway Committee, Girl Scout Troop 64557, Literacy Network of South Berkshire, Unistress, Lee Bank, and Williamstownies, as well as Berkshire United Way, Northern Berkshire United Way and Berkshire Bounty.
Thank you to the Berkshire Bank team for packing up bags on April 20.
Follow our social media pages to see photos from this event.
See volunteers in action
Thank you to the volunteers who joined Berkshire United Way and Northern Berkshire United Way at Berkshire Family YMCA in North Adams on April 22 to present a live StoryWalk™ and to the volunteers from Barrington Stage Company and Carr Hardware for joining BUW in Pittsfield on April 23 to present a live StoryWalk™ to the Boys & Girls Club of the Berkshires, Gladys Allen Brigham Community Center and Berkshire Family YMCA.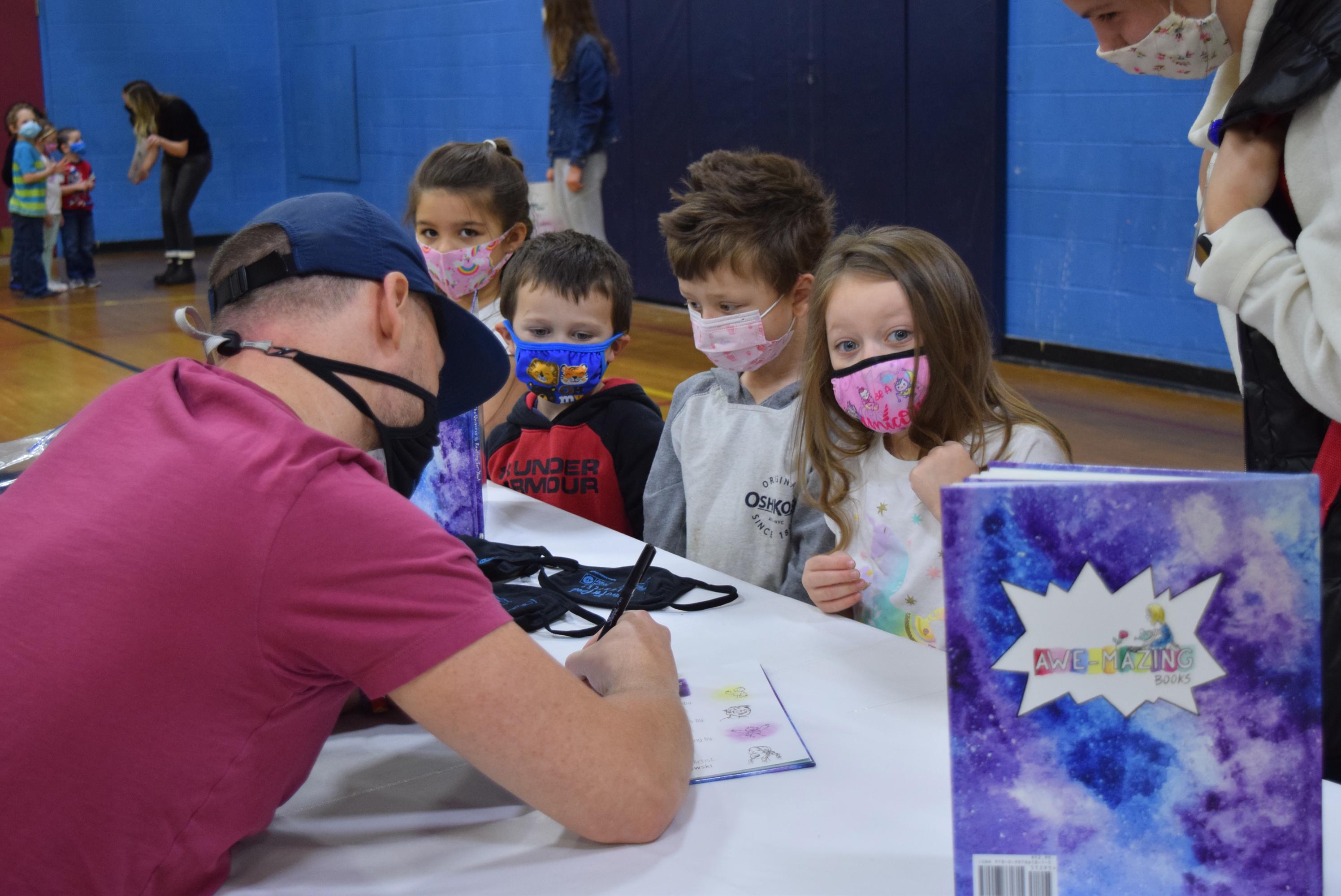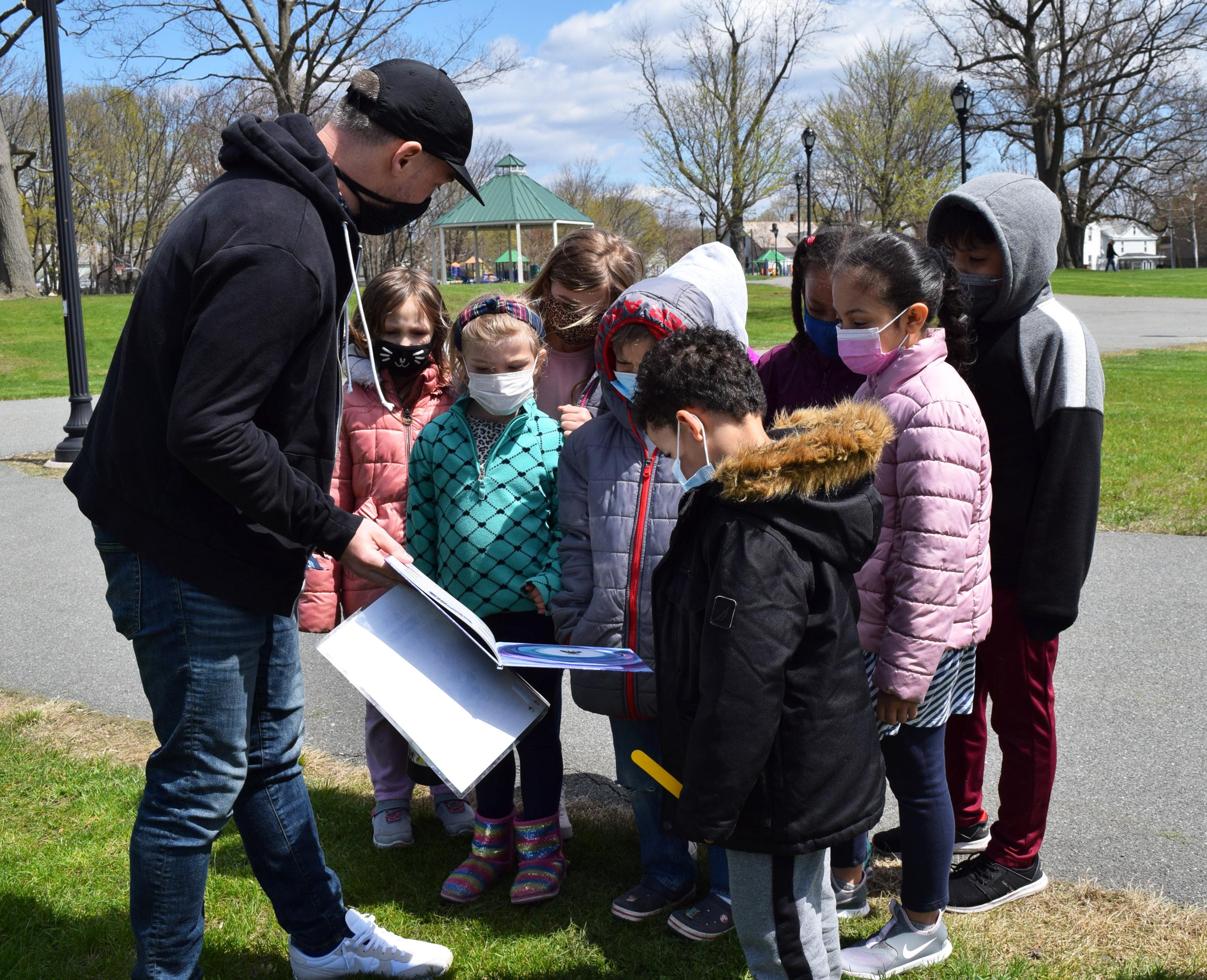 Thank you to Lenox Memorial Middle and High School students, as well as parents and community volunteers, for planting trees on April 24 to replenish the school's paper usage.
Over 200 trees were purchased through a fundraiser by the Climate Crisis Control Club, led by teacher Scott Wade.
#HereForGood Volunteer Month Gallery
SHARE YOUR VOLUNTEER PHOTOS
You are invited to continue to take photos and share them with us.
1. Volunteer
2. Take a photo
3. Tag us
Tag us on our social media pages and use our hashtag #HereForGood.
Thank you to April photo contest sponsor Berkshire Money Management.
Congratulations to photo contest winners
MOST CREATIVE
Local author Dan Sadlowski with books to be donated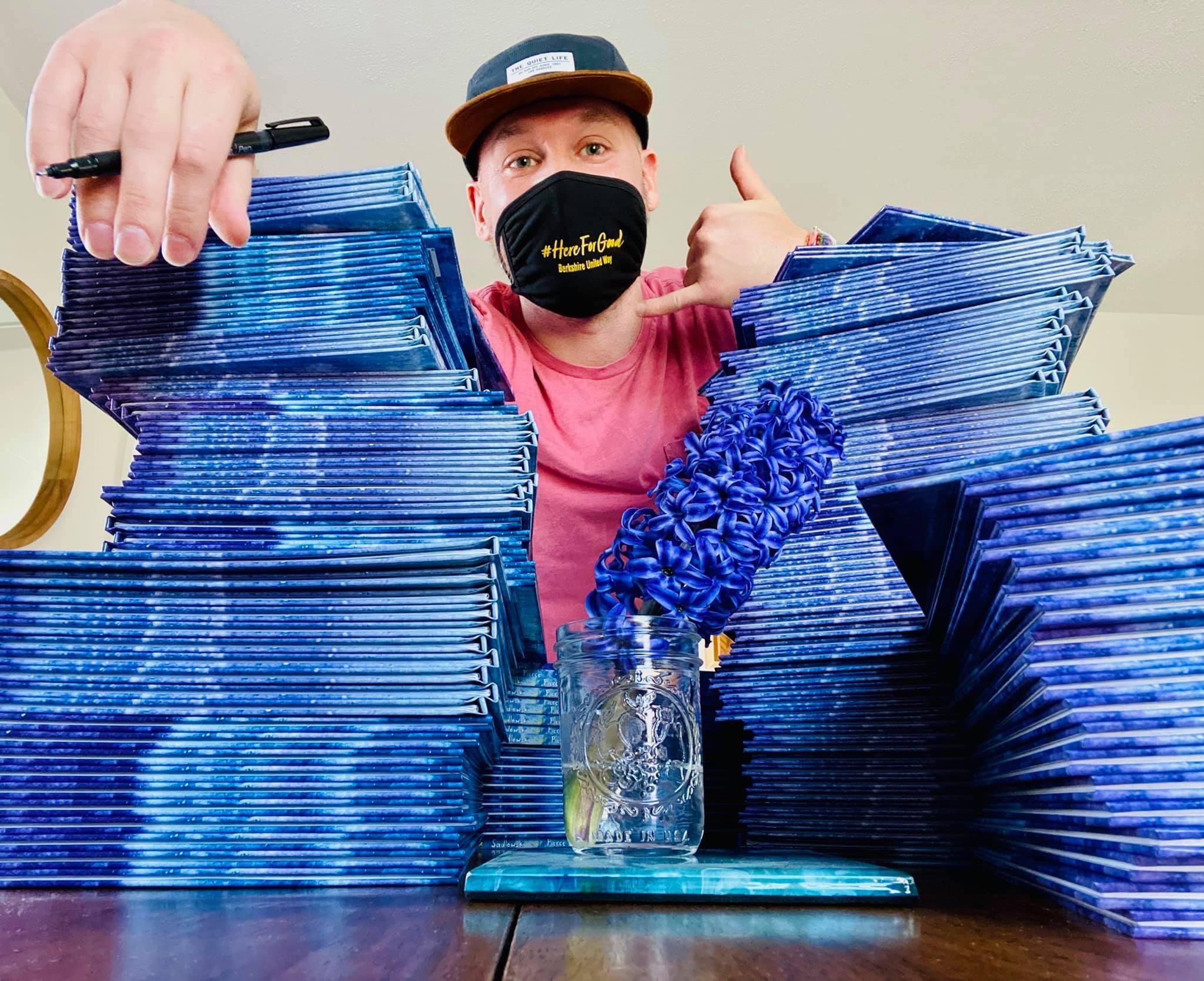 BEST TEAM
Pittsfield UNICO at Conte Community School cleanup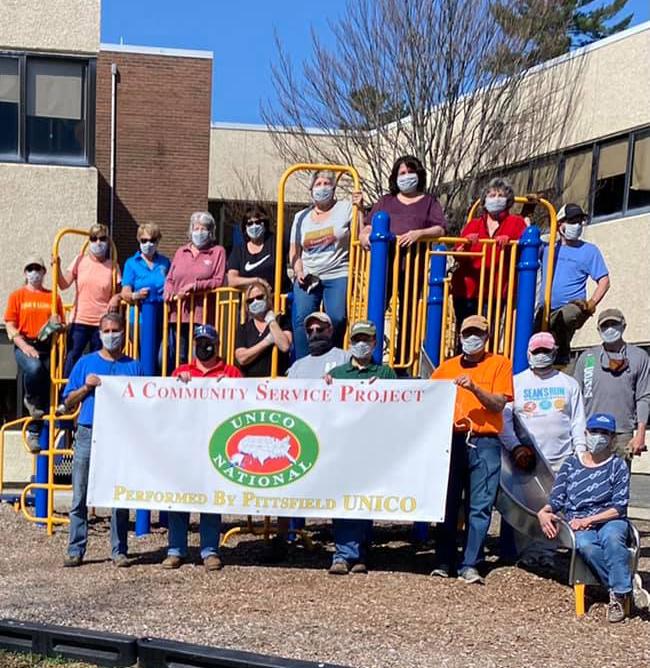 BEST IN YOUTH
Young cleanup crew with Officer Darren Derby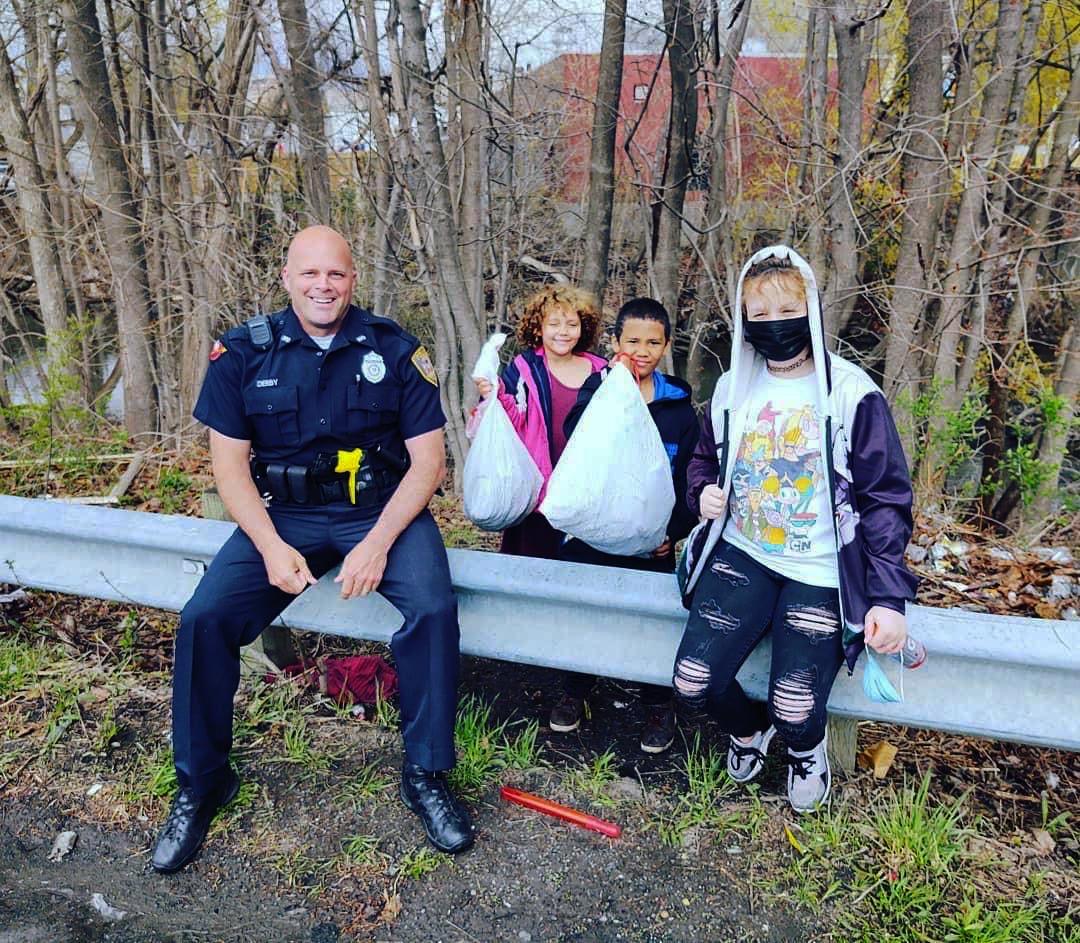 Thank you to everyone who attended our virtual LIVE UNITED Community Celebration
on Thursday, April 29, 2021
Sponsored by Greylock Federal Credit Union
Berkshire United Way presented a special tribute in memory of Dan Dillon
Congratulations to this year's award recipients
Employee Campaign Coordinator Award
Tom Blauvelt, Wheeler & Taylor Insurance
Robert K. Agar Jr. Volunteerism Award
Price Memorial A.M.E. Zion Church
Daniel C. Dillon Helping Hands, Caring Heart Award
Rep. Tricia Farley-Bouvier
Congratulations to our workplace campaign winners
First prize: Miraval Berkshires Experience
Abigail Allard, Gladys Allen Brigham Community Center
Second prize: Round of golf for 4 at Wyndhurst Manor & Club
Mark McKenna, Lee Bank
Third prize: Gift basket of spirits donated by Berkshire Mountain Distillers
Jason T. Donnelly
Thank you sponsors and partners for being #HereForGood!
PLATINUM
Image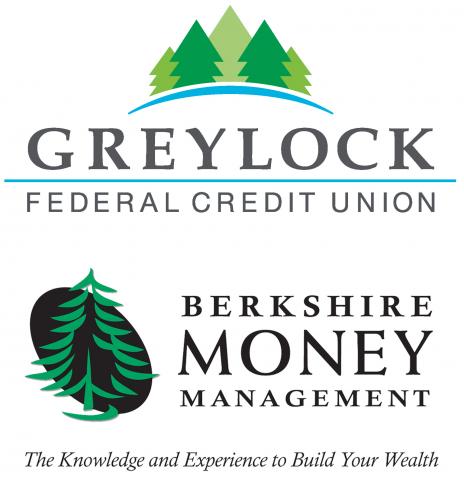 DIAMOND
Image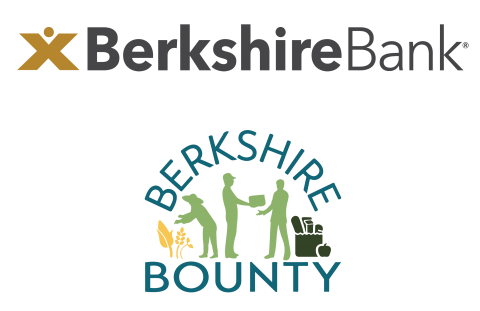 GOLD
Image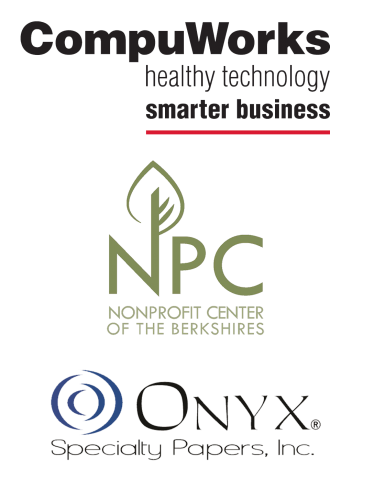 SILVER
Image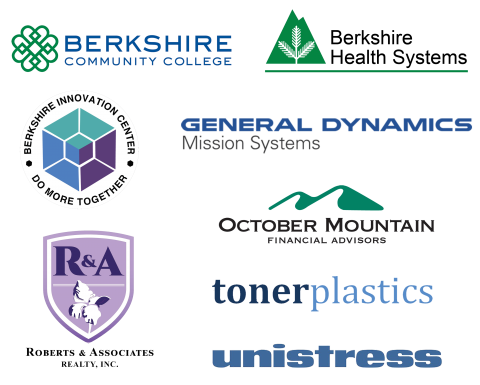 BRONZE
Image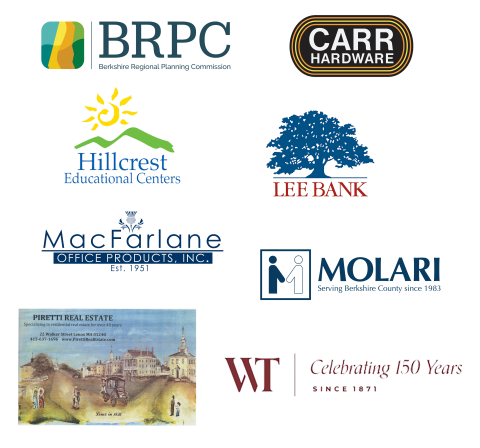 IN-KIND
Image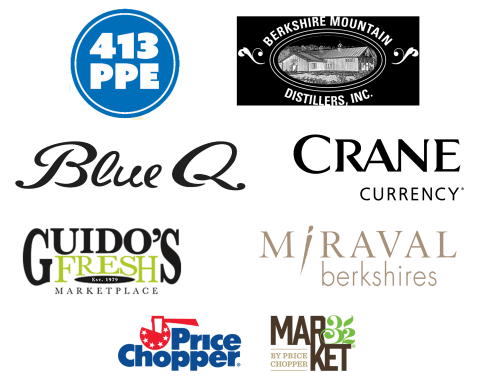 PARTNERS AND SUPPORTERS
Image