Pittsfield Community Television (PCTV) and Pittsfield Community Radio teamed up with Berkshire United Way, Berkshire Taconic Community Foundation, Northern Berkshire United Way and Williamstown Community Chest to present a Berkshire COVID-19 Fund Help-A-Thon to raise awareness and funding for the COVID-19 Emergency Response Fund for Berkshire County.
To date, over $1.5 million from the fund has been distributed to nearly 80 nonprofit agencies in the areas of food insecurity, emergency child care, housing and the homeless, and healthcare and mental health services. The fund has responded to immediate needs for the most volunerable populations in Berkshire County. There are still onging needs in the community that this fund will continue to respond to.
From Candace Winkler, president and CEO of Berkshire United Way:
"We want to thank Pittsfield Community Television for their efforts and collaboration on the Berkshire COVID-19 Fund Helpathon, as well as those who donated as a result of this broadcast. Contributions from our creative community, state and local elected officials, community leaders and volunteers, members of our faith community and fund grantees provided much needed levity during this most challenging time. We are thankful to our community for supporting the Berkshire COVID-19 Fund."
From Shawn Serre, executive director of Pittsfield Community Television and WTBR-FM:
"As all of us in the Berkshire community have been experience this upheaval in our daily lives due to the pandemic, we at PCTV and WTBR-FM realized that some of our neighbors are being affected far more severely. The word 'community' is right there in our name, so we began to think about what we could do to help. We aren't on the front lines the way our first responders, healthcare workers, food banks and homeless shelters are, but we felt that we could lend a voice to those folks and an opportunity for the whole community to pull together and support this very worth emergency response fund. We are thankful for the opportunity to make this program a reality and appreciate all the assistance from Berkshire United Way and Berkshire Taconic Community Foundation and partners, as well as the cooperation from the community media outlets throughout the county who have agreed to simulcast the program to raise money and awareness."
Thank you to our contributors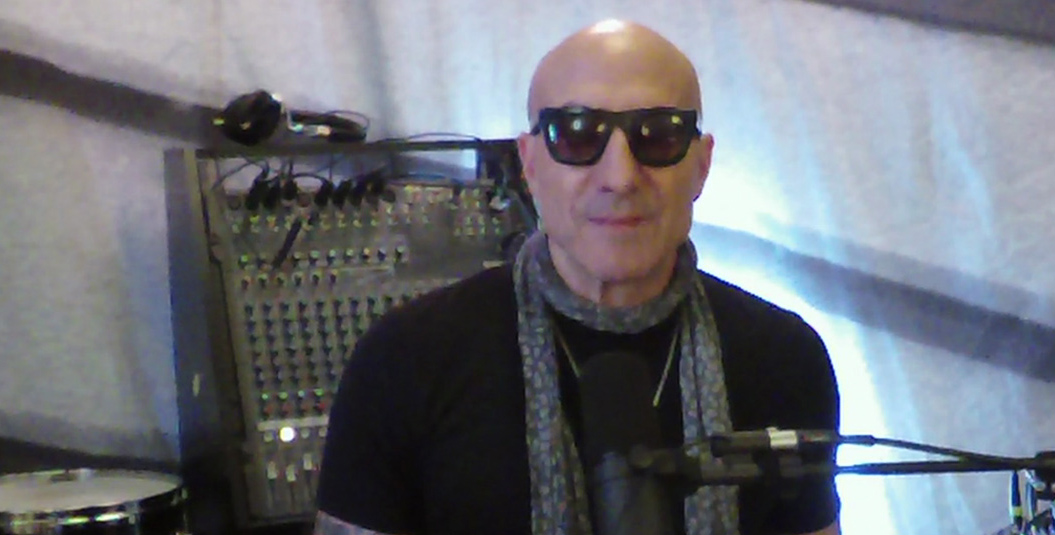 More than 50 musicians, actors, community officials and leaders, volunteers and funders connected to Berkshire County joined forces to raise awareness about the COVID-19 Emergency Response Fund for Berkshire County.
Musicans: legendary drummer Kenny Aronoff (pictured)
, Randy Cormier, Matt Cusson, Jonathan Denmark, Jeff Hunt, Steve Sears, Bobby Sweet, Jack Waldheim, Quarter Life Crisis, Tor Krautter, Jim Witherell, Mike Duffy, Billy Keane, J
eanne Schnackenberg and daughters Sophia and Etta; and
James Barry and Tara Franklin.
Actors Karen Allen, Michel Gill, Jayne Atkinson and Lauren Ambrose;
comedian Kevin Bartini
; and local award-winning children's book author Ty Allan Jackson.
State and local elected officials: U.S. Rep. Richard Neal
, former Massachusetts Governor Jane Swift
, state Sen. Adam Hinds
, state representatives Tricia Farley-Bouvier
and John Barrett
, Berkshire County District Attorney Andrea Harrington
,
Pittsfield Mayor Linda Tyer
,
and North Adams Mayor Thomas Bernard
Community providers, leaders and volunteers: Dan Joslyn, Boys & Girls Club of the Berkshires; Pittsfield High School teachers Kristen Negrini and Briana Pudlo; Peter Marchetti; Pittsfield Police Chief Mike Wynn; Pete Gazzillo & Kimberly Kelly, Berkshire Health Systems; Perri & Michelle Petricca, Unistress Corporation & Petricca Industries; Caroline Holland, Milltown Capital; Carlo Zaffanella, General Dynamics Mission Systems; and Brian Andrews, County Ambulance Service.
Fund grantees: Jamie Samowitz, co-director of Roots Rising; Kelly Marion, CEO, Gladys Allen Brigham Community Center; and Kate Lauzon, Berkshire Seamsters.
Local clergy: Rev. Sheila Sholes-Ross, Pittsfield First Baptist Church; Father Sam Smith, St. Paul's Episcopal Church; Rabbi David Weiner, Knesset Israel; Rev. Christopher Malatesta, St. Agnes Catholic Community; Rabbi Liz P.G. Hirsch, Temple Anshe Amunim; and Rev. Bill Wilson, Berkshire Union Baptist Church.
Also thank you to Candace Winkler, president/CEO, Berkshire United Way; Peter Taylor, president, Berkshire Taconic Community Foundation; Christa Collier, executive director, Northern Berkshire United Way; and Anne Singleton, executive director, Williamstown Community Chest.
Thank you to these community stations for airing the help-a-thon!
Television
Channel 1301, Pittsfield Community Television's Access Pittsfield

Channel 1301, Community Television for Southern Berkshires (CTSB) in Lee, Lenox, Stockbridge, Great Barrington and Sheffield

Channel 1301, Dalton Community TV

Channel 1301, Northern Berkshire Community Television Corp. (NBCTC) in North Adams, Adams, Cheshire and Clarksburg

Channel 1302 or 1303, WilliNet, Williamstown Community TV

Channel 191, Lanesborough Community Access
Radio
Online