Berkshire United Way was pleased to welcome Nayeli Xicotencatl as an intern this summer through the Youth Works program at MassHire Berkshire Career Center. She was a great help in the office and even had a chance to join Brenda Petell, Director of Volunteer Engagement, for a volunteer opportunity at Berkshire Community Action Council.
About Youth Works
This summer, 70 young people were engaged and received training in core soft skills, practiced professional behavior, and learned how to work effectively with supervisors, co-workers, and customers at their work sites. They also learned how to take the next steps in their education and career pathways.
Participants were placed in programming based on age, stage, path, and interest (three-tiered program). This included project-based learning opportunities for younger youth, employment experiences, and a Customer Service and Custodial Certification program facilitated by Goodwill. Next year, there will be a Tier 4.
Stephanie Martin at Greylock Federal Credit Union also practiced budgeting and banking with the Youth Works participants.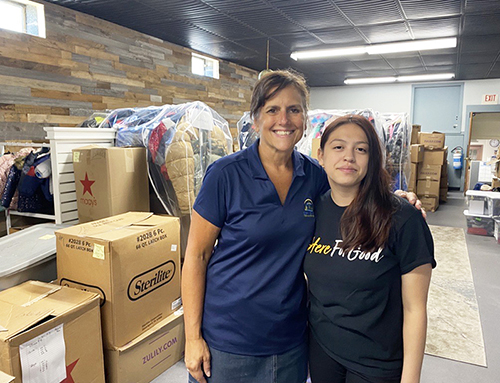 Nayeli with Michelle Sylvester at Berkshire Community Action Council.
Nayeli, in her own words
My name is Nayeli Xicotencatl and I'm 16 years old.
I am from Mexico and came here when I was 15. I live with my dad, stepmother, and siblings. They help and support me in everything I like to do or want to do. One of my favorite things to do is spend time with my family. I also love to do art, which is one of my favorite classes.
I like to help people and want to work toward getting a medical degree to specialize in surgery. I will be a senior at Taconic High School and in my final year, I will work hard to be able to go to university.
At Berkshire United Way, I learned how to use their programs, file, organize, and collaborate. They are a really good team, they are very kind people, and each one of them has helped me during the time I had with them.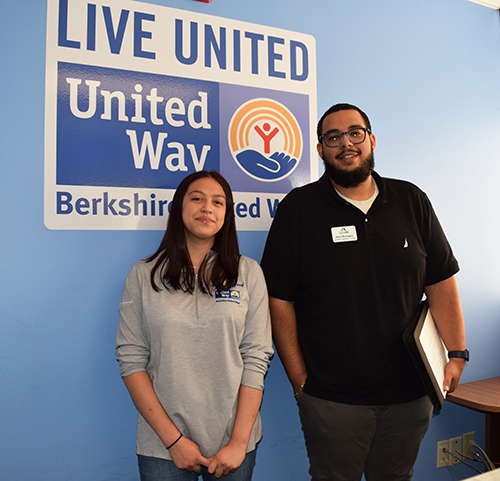 Nayeli with Kevin Rodriguez, Youth Employment Specialist.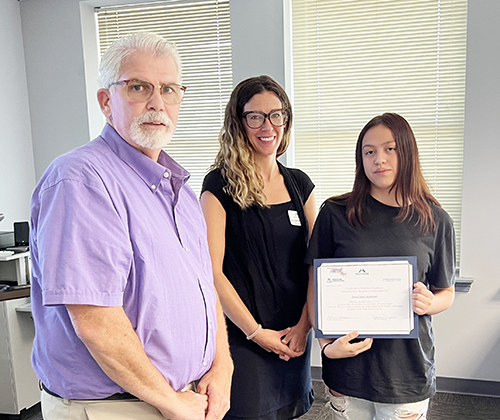 Nayeli receives her certificate from Youth Employment Specialist
Michael Dunn and Youth Program Coordinator Kelly Groves-Skrocki.