BUW's Community Impact Program Manager Sara Borden leading the "Program Evaluation for Lean Nonprofits" webinar September 19 and October 26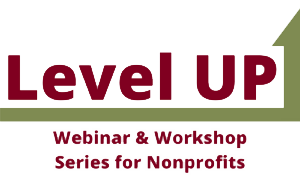 The Nonprofit Center of the Berkshires is teaming up with Berkshire Regional Planning Commission to offer a series of free workshops and technical assistance to small and mid-sized nonprofits looking to increase their capacity and resilience.
 
The "Level Up Series for Nonprofits" will take place in the fall of 2022. Over two dozen webinars and in-person workshops are scheduled between September and December. To accommodate all-volunteer organizations, some evening trainings will be offered. The workshops are open to all Berkshire nonprofits. Small, all-volunteer, new and grassroots organizations are especially encouraged to take advantage of this free series aimed at strengthening organizations in areas such as grants and fundraising, marketing, and board development.
 
"Looking through the lens of economic recovery and future resilience, it makes sense to gear workshops and technical assistance specifically to the many small organizations we have in Berkshire County for a healthier community overall," says Laura Brennan, Economic Development Program Manager at Berkshire Regional Planning Commission.
 
Local and regional faculty will teach workshops in grant preparedness and grant writing, program evaluation, logic models and theory of change, the Berkshire funding landscape, donor cultivation, board development, fundraising, social media, video, storytelling, PR, and more.  
 
These professional development opportunities are made possible by a CARES Act grant from the U.S. Economic Development Administration to Berkshire Regional Planning Commission.
 
Classes are limited to 20 participants and free one-on-one coaching is included for most topics. Registration for workshops and coaching is available on a first-come, first-served basis.